Staff
Office Administrator – Virginia Jackson

Virginia worked as the Office Administrator for 20+ years in a family construction business. She owned her own retail store in Crete and established a support group for women through her store. She graduated (Cum Laude) from Prairie State College with an Associate's degree. Virginia also attended Governors State University majoring in business. She is excited to be working for UUCC because she embraces the church's philosophy of acceptance of each individual's freedom to express one's spirituality & lifestyle. She hopes to contribute to UUCC in our mission as an outreach to the surrounding community and like individuals.
Pianist – Chris Ussery
Chris is the piano player for UUCC. He currently teaches music production classes at Prairie State Community College. Chris also composes music for television and film, performs in several ensembles around Chicago, and gives piano lessons.
Our nine foot concert grand in the Sanctuary is the centerpiece of the music program at UUCC. Choir performances, congregational singing, music throughout the service, coffee house performances, Sunday afternoon Jazz, and a host of other music offerings all contribute to UUCC's dedication to making music an integral part of our worship here.
Listen to Chris Ussery play his beautiful rendition of "Let it Be."
Director of Religious Education – Dan
UUCC employs a part-time Director of Religious Eucation (DRE), Dan Feldt. Dan has taught in the RE program at UUCC and served on the Religious Education Committee for the past sixteen years. This background gives him a valuable perspective on the elements of an involving educational experience. With a MFA degree in Theater Arts, he brings a sense of collaboration to his interaction with the children and the RE instructors. He's also directed a number of holiday plays at UUCC.
Dan believes that the lively introduction of new ideas and respectful dialogue between the children and the teacher set the cornerstones for a life of spiritual growth and discovery.
Choir Director – Beverly Fedt     
Beverly Feldt made her vocal debut at three years of age, standing on a table in a medical office and singing, "I'm just a Girl Who Can't Say No." Since then, Bev has sung in musical comedies, coffeehouses, revues, churches and synagogues in English, Latin, French, Yiddish, Spanish, German and Hebrew.
A UUCC member since 1992, Bev was introduced to choir singing by the church's late maestro, Phil Sportolari. She's humbled and delighted to be following in his mighty footsteps by leading the UUCC Community Choir.
Bev also designs and prints our church's weekly Order of Service.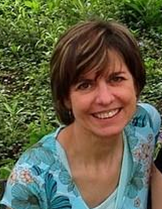 Newsletter/Social Media/Website – Diane O'Connor
Diane designs and publishes the UUCC monthly newsletter. She also updates and maintains the UUCC church website and the church's Facebook and Twitter fan pages. She has 10 years of experience with Baird & Warner Real Estate as a Marketing Representative designing flyers and brochures. She attended South Suburban College and Prairie State College majoring in Advertising Design and Graphic Arts.
If you have questions, please call the church office at (708) 481-5339.