Edgar's: Present and Past

Edgar's: Present and Past
Edgar's Place established in 1992; is known as one of the finest listening rooms in the Midwest. Currently, concerts are held 7 times a year, from October through May. Performances usually begin at 7:30 p.m. on the 2nd Saturday of the month. If you would like to be on the Edgar's Place mailing list, the email address is valeriebirk@gmail.com. You can visit our new Edgar's Place Facebook Fan Page.
Edgar's Place Coffeehouse 2018 – 2019 Schedule

(All shows are scheduled to begin at 7:30pm)
2018
WHAT'S COMING NEXT
December 8th: The Bittersweet Christmas Band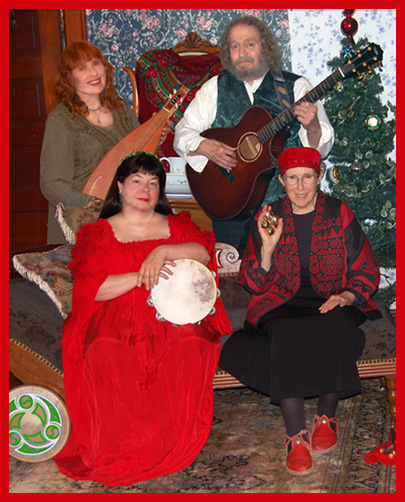 2019
January 12th: Steff Mahan
THIS CONCERT HAS BEEN CANCELLED!
March 9th:  Triflemore
April 13th: Rod Picott
May 11th: David Massengill
Edgar's Place Past Acts Since our 2010-2011 Season
Buddy Mundlock, Mike Lindauer, and Donna Adler, 11-10-18
Tricia Alexander and Amelia Stamsta, 05-12-18
Tom Neilson and Lynn Waldron, 04-14-18
Patty Stevenson and Craig Siemsen, 03-10-18
Lee Murdock and Blue Horizon, 12-09-17
Edgar's Place 25th Anniversary Acoustic Mini Festival Saturday, 08-26-2017
Mark Dvorak and Tom Rasely, 05-13-2017
Buddy Mondlock (with Mike Lindauer and Donna Adler) 11-12-2016
Dean Milano and Chris Farrell, 02-13-2016
Tricia, Diana, Alpha, 12-12-2015
John Kimsey and Twisted Roots Trio, 04-11-2015
Dave Rudolf Completely Cracked Christmas, 12-13-2014
Buddy Mondlock, Donna Adler Opening, 11-08-2014
Mark Dvorak and Eddie Holstein, 1-11-2014
Tim Grimm, 01-14-2012 (Moose River, opening act)
GlenAyre and Innisfree, 04-09-2011
Jim Schwall, 11-13-2010 (Bruce Foster, opening act)